Tourism
Kranj - the capital of the Slovenian Alps
On a mighty rock, in the embrace of two rivers and the Slovenian Alps, stands a small town with a big heart. It offers visitors and locals 6,000 years of historical, cultural, and architectural heritage, which is why the old town has been protected as a cultural monument since 1983. But it also has a modern look. City chic can be found in boutique shops with local products, the culinary surprise of city caterers invites you to gourmet delights, and together with the city's museums and galleries, the city is also rich in tourist attractions and sights.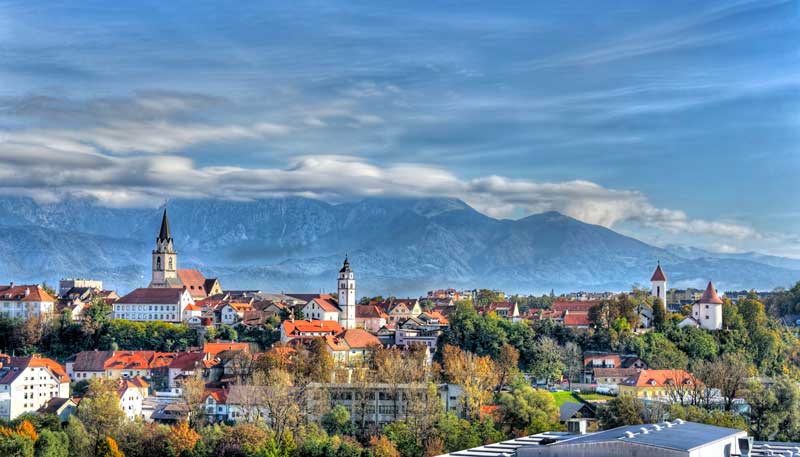 Rich town centre
Kranj is vibrant all year round with a rich offer of cultural, entertainment, and traditional events - especially when the streets and city venues come to life in summer. The architectural features of the old town offer picturesque and romantic venues with a pleasant atmosphere. Wrapped in green surroundings and surrounded by the Slovenian Alps, the urban chic mixes with the alpine scenery and adds freshness to the urban atmosphere. From the picturesque town centre, which stretches over the canyon of the river Kokra as a stage for experiences, the view immediately flies towards the peaks of the Slovenian Alps. Of all the major cities in Slovenia, the peaks rising to over two thousand metres are closest to Kranj.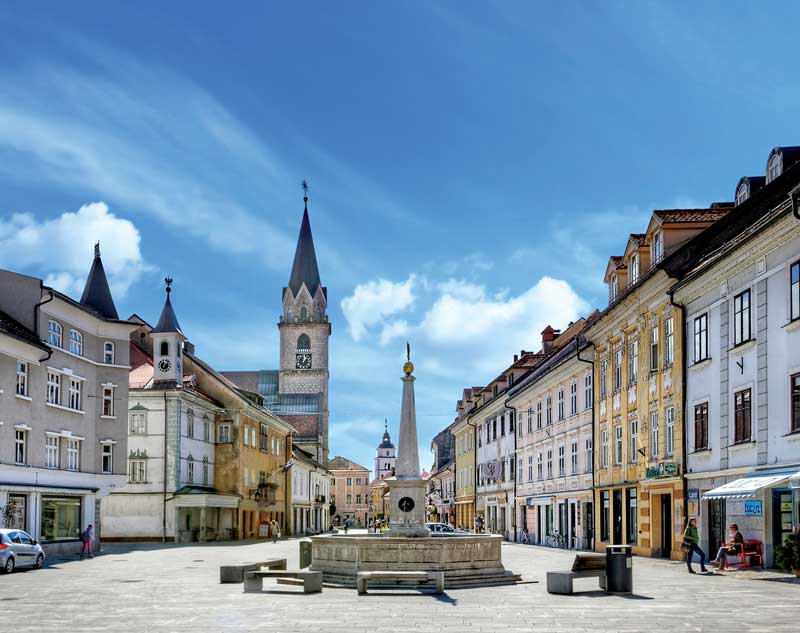 Photo: Andraž Muljavec
Tempting nature
The green surroundings and the inviting hills that surround the city are so close that the people of Kranj like to say that they stand with one foot in the middle of the city hustle and bustle, and with the other already in nature and among the hills. And this is exactly what the alpine scenery and proximity add to the city. There are so many outdoor activities to choose from: pick between the many different hiking, walking, cycling, and running trails, or choose between alpinism and mountaineering, fishing, and a whole range of winter sports. As the capital of the Slovenian Alps, Kranj is the centre of winter and summer activities. It is an excellent starting point for exploring the beautiful Gorenjska region and a necessary stop for wandering around Slovenia. Namely, Kranj is a city close to everything. It is located only five minutes from the central Slovenian airport and halfway between the capital Ljubljana and the tourist pearl Bled.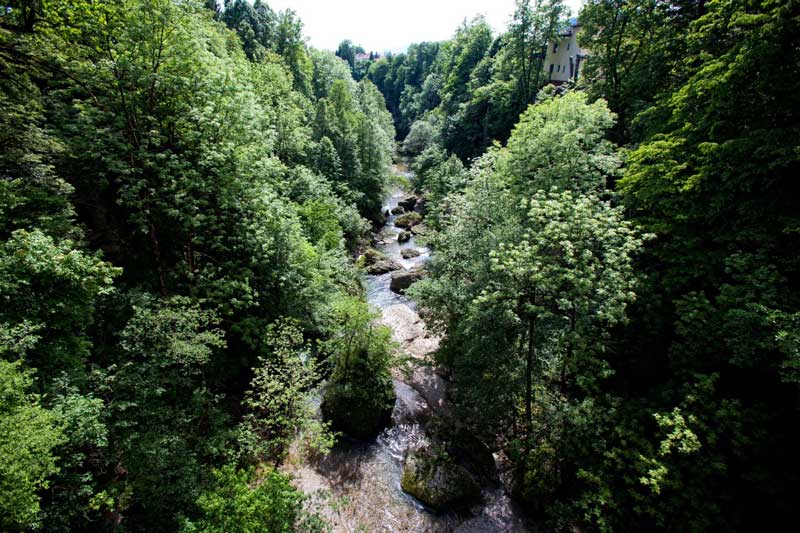 Photo: Luka Drakskobler
Kranj is certainly one of the most charming cities in Slovenia, which, with its green backdrop in the background and urban city life, is full of both the authentic alpine scenery and urban chic. It is the cultural heart of Slovenia, the centre of Gorenjska, and the capital of the Slovenian Alps.