Kranvaj - free transport around the city on call
Kranvaj, a free electric minibus that can accommodate up to 6 people and a wheelchair, also intended for tourists, runs free of charge through the old town.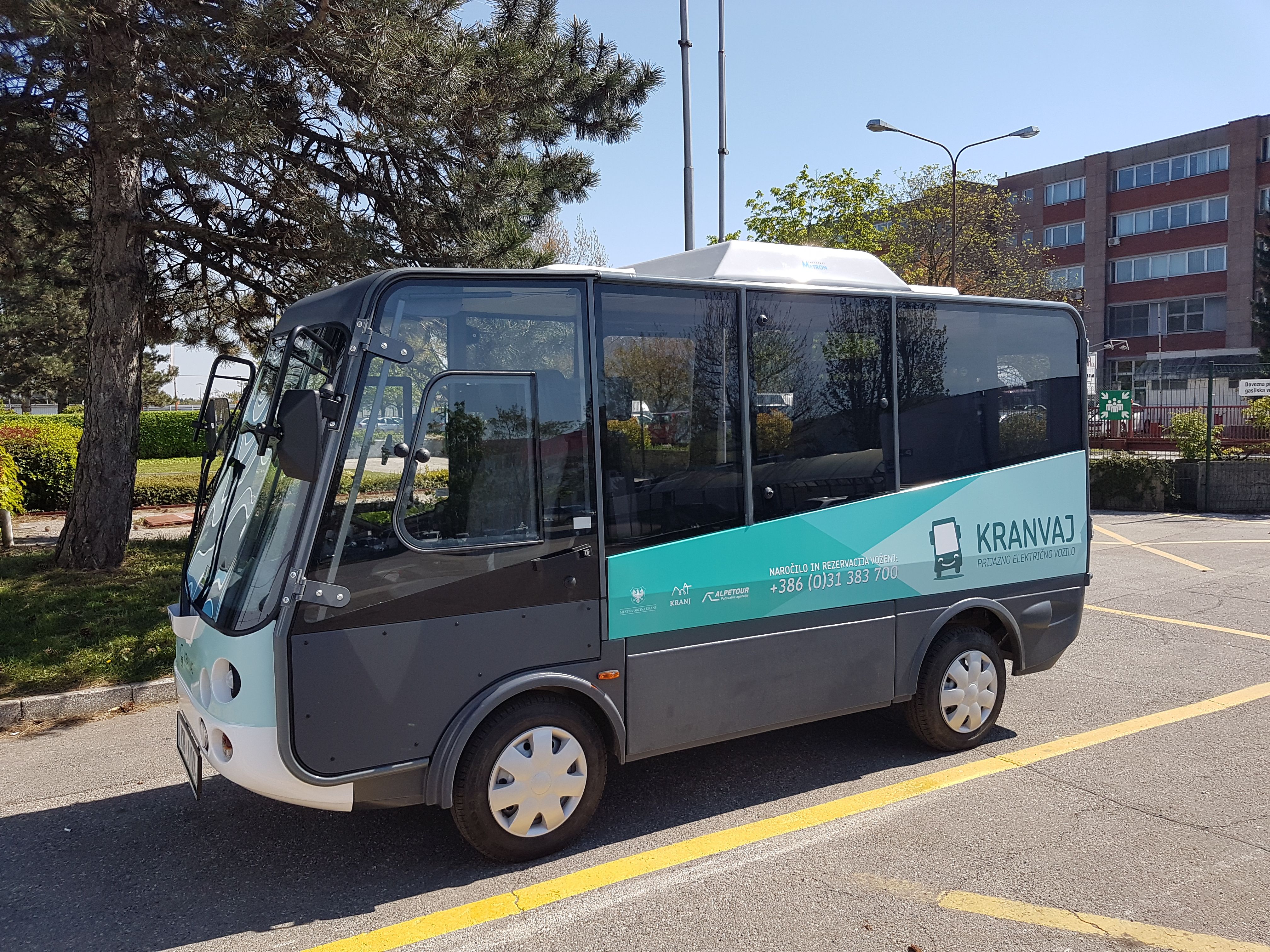 How can we use Kranvaj? Three simple ways.
A passenger can use Kranvaj by waiting for it at the marked stops. The stops are in the Huje parking lot, in front of the Kranj City Library, and in Pungart.
The passenger can order transport with Kranvaj by phone (+386 31 383 700), or raise his hand and thus instruct the driver of Kranvaj to stop.
The passenger may pre-order or book transport on call on the publicly accessible mobile phone number (+386 31 383 700). Reservations are accepted by the driver in person or by phone every day from 8.00 to 19.30.
Outside the pedestrian area, users can enter or exit in the car park (Huje along Likozarjeva street) and at the city passenger transport stop (the Planina-Novi dom stop along Likozarjeva cesta) at the edge of the pedestrian area.
Kranvaj is friendly to the elderly, passengers with reduced mobility, and anyone who needs help getting in and out of the vehicle.